Junior Golf
Junior Golf Update!
As we are heading into spring, it is time to start thinking about the Berkeley Hills Country Club's Junior Golf Association again. There will be 4 camps during the summer that will last 3 days and run from 9:00am to 3:00pm.
We will have more information on all of these new events as we get closer to the summer, as well as sign-ups for the Junior Golf Association and Junior Golf Camps. We are looking forward to another great summer of junior golf. Please remember the following dates as the weather begins to warm: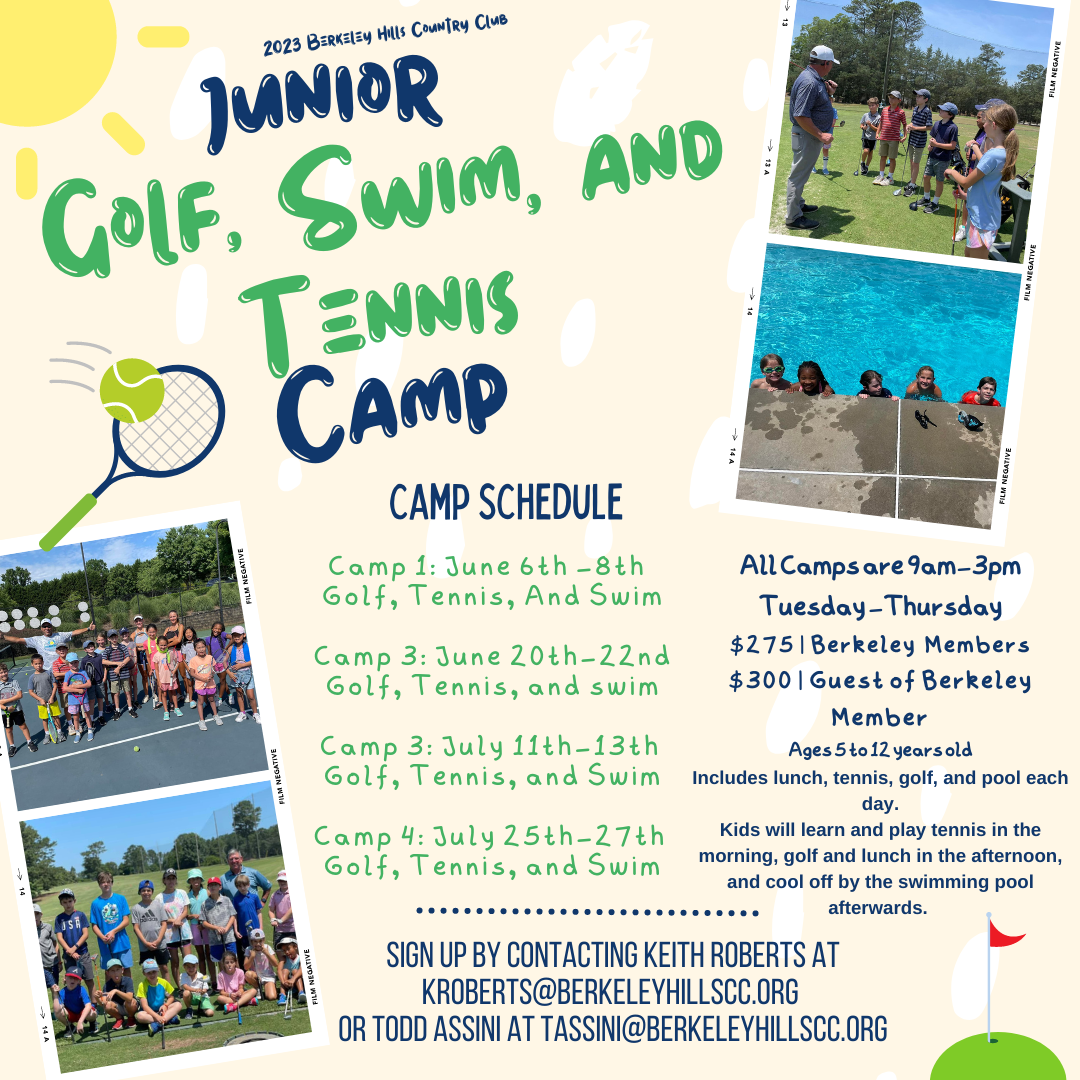 There are four camps during the summer that last three days and run from 9:00 AM to 3:00 PM.
Advanced junior clinics are also offered. These clinics are designed for High School age advanced players and will include subjects such as course management, shot making and short game.
As part of the program, two additional sets of forward tees, green and yellow, are permanently installed on all holes. The green tees average approximately 100 yards to the green. The yellow tees average approximately 200 yards to the green. The courses traditional red and gold tees are also used. Players are assigned to these tees, and the corresponding Personal Tee program, based upon their skill level. Juniors "graduate" from one set of tees to another as they progress through the personal tee curriculum.
In addition to shorter fairway yardages, the number of holes that are played in a round of golf is reduced based on skill level.
Green tee players
3 holes - max score 8 per hole
Yellow tee players
6 holes - max score 8 per hole
Red tee players
9 holes - double par max per hole
Gold tee players
18 holes